Directors & Management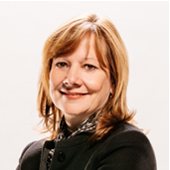 D. Grenville Thomas, P.Eng
Chairman
Gren Thomas has been involved in the mining industry for over 50 years. During this time he has built up a multifaceted track record of discovery, most notably the world–class Diavik mine and the Thor Lake rare metals deposit both in the Northwest Territories. He was the founder (and has held positions as Chairman, President and Director) of Toronto-based Aber Resources Ltd. (now Dominion Diamond Corporation). Mr. Thomas is currently the Chairman of North Arrow Minerals Inc., Strongbow Exploration Ltd. and Helio Resources Ltd.

Mr. Thomas is a graduate of University College, Cardiff, Wales obtaining a Bachelor of Science degree in Mining Engineering in 1964. Mr. Thomas's discoveries in advancing Canada's diamond industry have won him many honours, including the PDAC's Prospector of the Year Award for 1999. In January of 2009, Mr. Thomas was inducted into the Canadian Mining Hall of Fame.
Read More [+]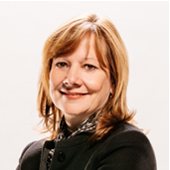 Gareth Thomas
President, CEO and Director
Gareth Thomas has been involed in the mining exploration industry for over 20 years. He has worked with numerous public companies in project management, business development and property acquisitions. Mr. Thomas is the Co-Founder of Westhaven Gold Corp. and he has been instrumental in building the company and its dominant land package on the Spences Bridge Gold Belt.
Read More [+]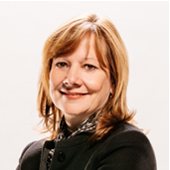 Peter Fischl, P.Geo
Exploration Manager
Peter has 30 years of Canadian and International exploration experience. Past ~20 years has been largely concentrated on epithermal gold deposits including Kupol/Dvoinoye (Russia), Hollister (Carlin Trend, Nevada), and Harmony/Cinola (BC). He is the recipient of the 2019 H.H. "Spud" Huestis Award for significant contributions to enhancing the mineral resources of BC and/or Yukon Territory. Peter was recognized particularly for his instrumental role in the discovery and ongoing definition of the South Zone high-grade epithermal gold-silver deposit at Westhaven's Shovelnose Project in the newly emergent Spences Bridge Gold Belt (SBGB) of southern BC.
Read More [+]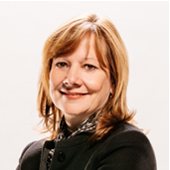 Shaun Pollard, BCOM, MBA, CMT
CFO
Shaun Pollard is a founding partner at Meridian Resource Capital International Ltd, a mining focused advisory firm, where he is responsible for providing corporate finance, capital markets and marketing solutions to both public and privately held resource companies. He has assisted explorers through to producers in raising capital and awareness through an established, international network of accredited investors. Mr. Pollard also acts as the Chief Investing Officer for Meridian's investment vehicle which actively invests in commodity and index derivatives and accomplished public companies.

Mr. Pollard is a Chartered Market Technician and a member of the Market Technicians Association. He obtained his Bachelors of Commerce degree from Royal Roads University and, more recently, his Masters of Business Administration from the Sauder School of Business at the University of British Columbia.
Read More [+]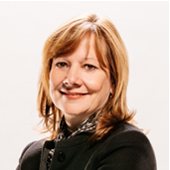 Sean Thompson
Vice President Corporate Development & Investor Relations
Sean Thompson has over 10 years experience in the mining industry. He recently acted as the Director Investor Relations for Atlantic Gold Corporation, up until the acquisition of Atlantic by St Barbara Ltd. Mr. Thompson was responsible for managing the investor relations program at Atlantic from his appointment in 2016 to the closing of the transaction with St Barbara Ltd. Prior to Atlantic, Mr. Thompson acted as the Investor Relations Manager for Kaminak Gold Corporation, up until the acquisition of Kaminak by Goldcorp. Mr. Thompson earned his MBA from Dalhousie University.
Read More [+]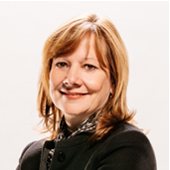 Janice Davies
Corporate Secretary
Ms. Davies has been engaged in administration and corporate secretary services and systems development for public resource companies for over thirty years. She is a graduate of Sir George Williams University Secretarial Business Program in Montreal. Ms. Davies has specialized her career in the resource sector and has been Corporate Secretary to several companies.
Read More [+]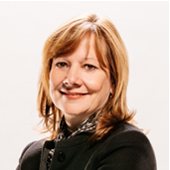 Ryan Fetterley
Vice President Operations
Mr. Fetterley has over 15 years of experience in the mineral exploration and development industry. He recently acted as the Field Operations Manager for Goldcorp running an 80-person fly-in fly-out camp in the Yukon Territory. Prior to Goldcorp he was the Operations Manager for Kaminak Gold Corporation's Coffee Gold Project.
Ryan's experience includes all aspects of operations, logistics and supply chain management. He has been a team leader in environmental sustainability, Indigenous engagement, as well as implementation of policies, procedures and regulatory legislation for several successful projects.
Read More [+]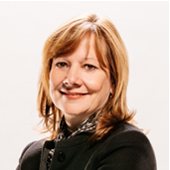 Victor A. Tanaka, BSC. Geology
Director
Vic Tanaka has over 45 years experience as a geologist and exploration manager with junior and senior companies. During his career he has participated in several mineral discoveries in Canada's Arctic and Saskatchewan. He has held senior positions with Freeport McMoran Gold Co., Aber Resources Ltd., Asamera Inc., Cominco Ltd., Canarc Resources and Fjordland Exploration Inc.

Mr. Tanaka is also a director of Fjordland Exploration Inc., Impact Minerals Ltd. and Consolidated Woodjam Copper Corp., all companies listed on the TSX Venture Exchange.
Read More [+]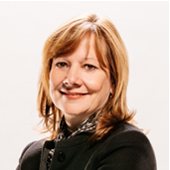 Paul McRae, B.A.Sc. (Mining Engineering)
Independent Director
Mr. McRae is a corporate director with a distinguished global reputation in project and construction management in the mining industry for projects of all scales and complexities. His career spans more than 40 years and includes a track record of on time and on budget projects. Mr. McRae served as Project Manager on the highly successful De Beers Victor Project in Northern Ontario and has held leadership roles on numerous other projects through concept, construction and into operation in Australia, Canada, USA, Spain, Chile and Portugal. From 2012 to 2018 he served as Senior Vice-President Projects of Lundin Mining during which time he led the very successful Eagle Mine in Michigan's Upper Peninsula into production. Mr McRae serves on boards of Westhaven Gold and Lundin Gold and has previously served on the boards of Southern Hemisphere Mining, Bluestone Resources and Filo Mining.
Read More [+]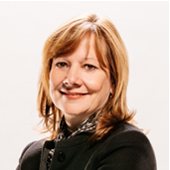 Hannah Mcdonald, LLB
Director
Hannah McDonald's practice focuses on the economic development of First Nations across Canada, with the protection of Aboriginal rights and title interests, environmental conservation, and culture and tradition. She advises on land and resource issues including land claims, the negotiation and implementation of resource sharing agreements, Aboriginal rights and title, matters under the Indian Act, First Nation governance issues and various corporate matters. Ms. McDonald is a member of the Metis Nation of B.C., with her family originating from the Esketemc First Nation.

Ms. McDonald graduated from the University of British Columbia Law School and holds an undergraduate degree in Communications from Simon Fraser University.
Read More [+]
---
Committees
Compensation Committee Members: Vic Tanaka, Hannah McDonald, Gren Thomas
Audit Committee Members: Vic Tanaka, Hannah McDonald, Shaun Pollard